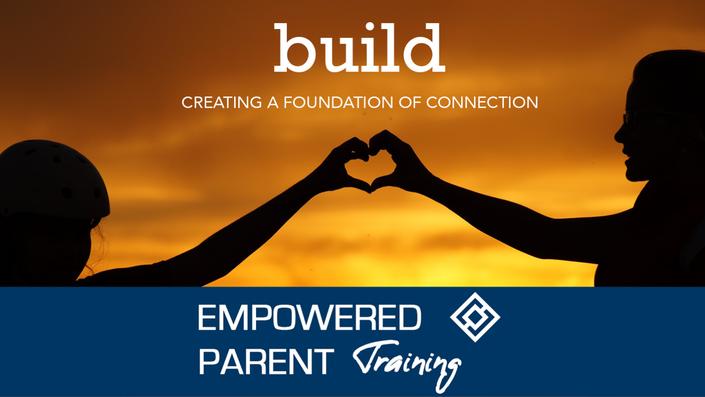 BUILD (October 17, 2021)
Creating a Foundation of Connection
Build is an interactive learning experience for parents who want to create a foundation of connection between them and their children. This training was developed as a resource for people raising children with trauma histories.

This session of Build starts Sunday, October 17 and runs through November 28, 2021. Each 90-minute class will be taught live on Zoom between 8 - 9:30 pm Central (6 - 7:30 Pacific; 3 - 4:30 Hawaii) with an additional 30-minute Q&A for those who choose to participate.

This session will taught live from Hawaii and is optimal for families living in Hawaii and the Pacific time zone.




BUILD: CREATING A FOUNDATION OF CONNECTION

Build was developed by Ryan and Kayla North and was influenced by the work of some of the most respected voices in the fields of Developmental Trauma and Attachment including; Dr. Karyn Purvis, Dr. David Cross, Dr. Curt Thompson, Dr. Tina Payne-Bryson, Dr. Dan Siegel, and Jayne Schooler.

Every person has a great capacity to heal and grow, while at the same time having the capacity to be a healer. They just have to be equipped and supported along the way. Participation in Build is a great way for caregivers to receive the equipping and support they need.

Families will have the opportunity to learn each week about the impact of their children's histories while learning the tools and strategies necessary to meet their needs in a way that will bring hope, healing, and connection.
TOPICS COVERED
Week 1 – What is Trauma?
Week 2 – The Basics of Attachment
Week 3 – Fear and Felt-Safety
Week 4 – Challenging Behaviors
Week 5 – Managing Transitions and Meltdowns
Week 6 – Rupture and Repair
WHO SHOULD TAKE THIS COURSE?
This course was primarily developed for parents who want a foundational understanding of trauma and its impacts, and want to develop their connected parenting skills. It is open to anyone who is parenting kids who have experienced trauma and those in the waiting process.

For only $120, you will receive:
Lifetime access to the class (including video replays) for you and your spouse
6 weeks of live training via Zoom
Weekly action steps to implement right away
Supplemental reading list and recommended resources
FREE hour of remote parent coaching ($100 value)
Training certificate for 9 hours
Parents will leave this course feeling more equipped to parent, with connection in mind, and a renewed sense of compassion for their children.
Your Instructor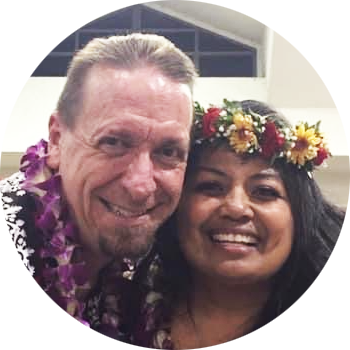 Pastor Brad and Esther McDaniel have been serving families by partnering with the State of Hawaii Department of Human Services-Child Welfare Services and Family Court since 2003 in various capacities: foster parents, pastoral advisors, recruitment of foster parents, facilitation of Ohana Conferences (family meetings), and advocates for children and families.
In June 2012 they began Harvest Family Life Ministries Hawaii (HFLM) as a full time missions organization to provide Bible-believing, Godly homes for children who have been abandoned, neglected, and abused. As these homes receive children, HFLM encourages and equips the Body of Christ to come alongside and support foster and adoptive families and to share the love of Jesus with the birth families in their time of need.
Pastor Brad serves as the President of the board of Hawaii Life Alliance, a National Right to Life Affiliate. Esther serves on the board as well.